Guidelines To Hiring A Real Estate Contractor In Hubli Dharwad
Posted by Admin on June, 24, 2021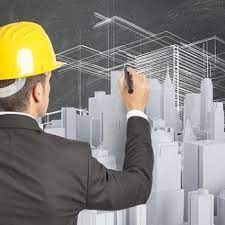 Hubli Dharwad is a beautiful and vital commercial town in Karnataka. Since the place is well connected to major cities and areas the real estate properties are high in demand. The place is historically and culturally rich with well-maintained gardens and parks which reflect the city growth and development over the years. Therefore a real estate property can have a great resale value in Hubli Dharwad if you tweak your property with the help of a professional real estate contractor.
If you happen to be a homeowner you will be well aware that all homes need renovations after some years. Some home renovations are minor and can be handled on our own, however, if you want to renovate your home on a larger scale then you need to hire a professional.

Hiring a professional real estate Contractor is a tricky job but with the right professional, the transition will be a smooth sail. The process of renovation will be a hassle-free with a reputed and licensed real estate contractor in Hubli Dharwad. Listed below are a few of the reasons why hiring a professional real estate Contractor is a safe bet.

Experience and Skill
If the contractor is a reputable one, he or she will have years of industry experience working with different home projects and materials and will be able to deliver your home renovation exactly like you need and want. He or she will be well versed with different pitfalls on the home improvement project and will come up with a creative as well as a functional solution without overburdening your set budget.

Connections with Different Vendors
This is another advantage of hiring a contractor. They will have professional connections with different vendors for material supplies and will help you get your supplies on discounted rates from their regular vendor thereby helping you save money. With the money saved on material supplies, you can stretch your budget on a home improvement project and get more things done on your checklist for your dream house.

Safety
Apart from a good looking house, safety is of utmost importance. With a hired professional safety will no longer be an issue and will also protect your property from getting damaged. They will complete the work according to the prescribed state code and permits allowed in your place of residence. The professional will also ensure that the work environment is safe and runs smoothly to help complete the project on- time.

Saves Money
This is something to keep in mind will while handling renovation on big projects. A real estate Contractor will help you complete a home improvement project by doing professional work. Meaning that there will be no need to spend money or time doing replacement or repairs for a long time. This will help you save money and also aid in increasing the home equity for your house in case you want to sell it.

The above-mentioned pointers will help you add value to your investment thereby increasing your chances of monetary gains in case you want to sell your property or increase your home equity. Conduct proper research online to hire a great real estate contractor in Hubli Dharwad to ensure that the money is spent well.
This entry was posted on June, 24, 2021 at 00 : 34 am and is filed under Real Estate Contractor. You can follow any responses to this entry through the RSS 2.0 feed. You can leave a response from your own site.