Marathon Of Residential Plots In Hubli Dharwad
Posted by Admin on September, 12, 2020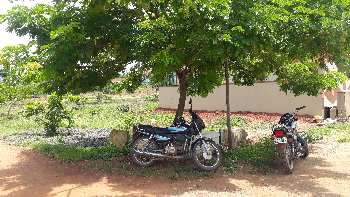 The real estate industry in the country is currently witnessing an unparalleled growth. Property market in every major city and town has benefited immensely from the real estate boom. Hubli, one of the major cities in Karnataka, has a thriving real estate market as well. Hubli is considered as a leading commercial centre and business hub of North Karnataka. Due to this development, there has been an outbreak of real estate investment in Hubli, Dharwad, and Belgaum. People who want to have a share in the lucrative property market are showing an intense interest in residential as well as commercial property.

The real estate market of every city depends heavily on the infrastructure facilities offered by the place. Hence, the infrastructure of Hubli Dharwad has been upgraded to provide investors with all the facilities they require. This city is known for its world-class transportation facilities, hospitals, schools, institutions and colleges. Hence, this is the right time to invest in the highly prosperous real estate markets of Hubli and Dharwad. Hubli Dharwad and Belgavi have become a primary institutional and industrial hub. These cities have also been preferred for Smart City Projects along with upgradation of airports in both the cities. The city has many universities including IIT, leading IT & auto companies and highway connectivity which has added value to the properties of Hubli Dharwad.

The growth in the IT sector leads to a rapid growth in employment and as a result a large number of people are moving to this city for their livelihood and thus, the demand for property in Hubli Dharwad is rising every day.

Role of Real Estate Agents

Real Estate agents are playing a crucial role for the rapid growth of the real estate sector of Hubli. There are numerous real estate agents in Hubli, who have been offering commercial as well as residential properties at affordable prices. Along with this, they help ease the negotiation process and other legal matters related to the properties. These companies provide Residential Plot for sale in Hubli Dharwad.
They offer excellent assistance to the sellers and buyers in selling and buying property at the right price under the best terms & conditions. Since, determining a client's needs and financial strengths is an important task. Therefore, real estate agents have adequate knowledge to perform comparative market analysis and study trends in the market.
Here are the reasons that states real estate agents are indispensable:

• They offer convenient real estate solutions which enable people to buy the property of their choice without much difficulty.
• They have a large database of all the residential plots for sale in Dharwad and one can select the one that matches their budget and requirements.
• They provide conclusive information about the houses intended to be sold to ensure transparency in all transactions.
• They have a client centric approach and their success depends on the client's satisfaction and happiness.
• They provide comprehensive Real Estate Solutions and also maintain transparency and professionalism at all levels.
• They have a team of experienced real estate professionals who work on providing financial return to real estate investors.
We can conclude that due to massive growth in the infrastructure facilities in Hubli Dharwad, the demand for residential plots in the city is also boosting.
This entry was posted on September, 12, 2020 at 16 : 49 pm and is filed under Residential Plots. You can follow any responses to this entry through the RSS 2.0 feed. You can leave a response from your own site.