Tips To Selling Your Commercial Plot Quickly
Posted by Admin on April, 21, 2021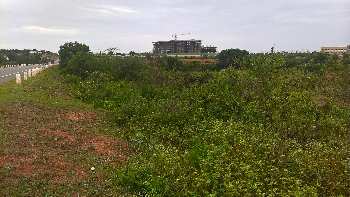 Good Commercial plots are a rare find these days and are very expensive to buy too. Hence, buying and selling of commercial plot can be very stressful and time-consuming. If you are someone looking to sell your commercial plot but find it had to get genuine buyers or marketing of your commercial real estate, then hiring a commercial property consultant or real estate agent is a wise call. You might encounter few surprises in between the selling of commercial property as well. Listed below are few tips to help you smooth your commercial plot sale process.

Hire A Professional
It is the first step to selling your commercial property successfully. Hire a professional commercial real estate broker, as they have accurate knowledge and understanding of the true market value of your commercial property. They will help you sell your commercial property at the correct valuation without underpricing your commercial property. These experts will assist and guide you through the critical sale process and guarantee that you make a profitable deal on your investment.

Opt For Cash Property Buyers
The quickest way to sell your commercial plot is by opting for a cash property buyer. These buyers or investors have a large sum of money at their disposal, and hence it simplifies the selling process as there are fewer documents to take care of. There are online websites for cash property buyers or investors that you can register to help quicken your commercial plot sale.

Clear The Title
Potential buyers will go for the title search to ensure that the commercial plot for sale is free from any claims. Hence having a clear Title is speedup your commercial property selling process. If you have not checked your commercial plot for Title, make sure that you do that on the pre-planning stage, as a Title check can be time-consuming.

Survey The Property Condition
It is also a wise call to survey your commercial plot beforehand to understand the condition of the plot ahead of the selling process. If your commercial plot requires maintenance or repairs on the boundary wall, utility connection, etc, you should take care of these immediately as these can affect your property market valuation. A commercial plot in good condition will sell quickly and will also fetch you a high return on your investment.

The above-discussed pointers are only among the few tips to help you sell your commercial plot within your desired timeframe. Several coveted and respectable commercial property consultant and real estate broker will help you sell commercial plot at your preferred term and price. If you are someone looking to sell Commercial Plot for Sale in Hubli Dharwad, you can contact a professional to help you through the sale process.

Make sure that you hire a reputed commercial real estate broker to get quality services. You can compare the various services offered on different website to get good deals and added service at the best price. You can also ask friends and family for reference to make an informed decision.


This entry was posted on April, 21, 2021 at 15 : 39 pm and is filed under Commercial Plot for Sale. You can follow any responses to this entry through the RSS 2.0 feed. You can leave a response from your own site.